RESPONSIBLE RISK MANAGEMENT®
Headquartered in Calgary, AB Star-Ting Incorporated (STI) is a security and risk management consulting firm. Specialists in security & risk management: top-level conceptual model solution, research, design and modeling, information management, threat, risk and vulnerability assessments. Our approach is streamlined with increased responsiveness to solve critical risk questions and maximize turnaround on reporting for governance, management, security directors or on significant incidents. Where risk fluctuates and health, economic and social impacts matter, then as security and risk management specialists we design and conduct Business Impact Analysis (BIA), Threat and Risk Assessments (TRAs) and offer COVID-19 impact assessments. Utilizing both quantitative and qualitative techniques we provide science-based information for robust security planning, risk-informed management and produce strategies for mitigation.
REAL-WORLD SOLUTIONS
Specialists in risk scoping, profiling and environmental analysis to better identify, analyze, plan, track, evaluate and control business or project risks. We help identify missing gaps and new opportunities on a continuous basis throughout the project life cycle for business and organizational continuity. We drive forward RESPONSIBLE RISK MANAGEMENT® for a comprehensive and critical evaluation of our client's entire security framework. Our methods help our client's defend against organizational risk exposure. We provide science-based reporting. We produce security and risk management plans for crisis management, safety programs and organizational continuity. We will help your next business process identify and assess your personnel, technical, physical, and procedural threats and expose hidden vulnerabilities. Our recommendations are actionable for response planning. Our insights help our clients gain better risk control, allocation and security management and crisis mitigation.
COVID-19 SUPPORT
(1) COVID-19 Risk Impact / Justification Analysis is an assessment on preliminary concerns when identifying new business challenges arise, e.g. what points in the supply chain are impacted or when re-thinking the strategic plans for durable and sustainable business processes or tactics to ensure downsizing to remote or work-shared offices. Feedback from each analysis provides critical information for the development of Corporate Services, Policy, Communications (Internal or external publication) such as: data security analysis, concepts of operation, public relations.
Our approach is streamlined to maximize turnaround on critical risk questions, where risk fluctuates, and a risk justification statement is required for immediate actions.
Our turn-around time is as fast as 24-hours for preliminary concerns when a deep analytical assessment of the qualitative information is not necessary.
Deliverables: Executive Summary report on the findings with actionable recommendations.
(2) RESP-ROI® Threat Risk and Vulnerability Assessment for when concerns on how to better adapt the business model in a volatile marketplace, insights on crisis management, business continuity and how to adapt the supply chain in coping with new COVID-19 business challenges.
When an analysis on multiple indicators or a comparative analysis is required or when more complexity exists, and deeper insights are desired to increase decision certainty.
Results provide science-based support for decision makers.
Deliverable: Significant Report with Recommendations such as providing insights on business continuity plans, crisis management plans, Information Management, Risk Management and Mitigation Plans, Statements of Sensitivity (SoSs), Threat assessments, Non-technical Vulnerability Assessments, Risk assessments, Security threat, vulnerability and/or risk briefings or workarounds.
RESEARCH AND DEVELOPMENT
The first to quantify qualitative data with a patent pending, PROCESS TO INTEGRATE QUANTIFIED QUALITATIVE DATA INTO ANALYTICS when accurate information is required for board, governance or management reports. Board certified in security management, we provide risk assessments for administrative and management support services, business continuity planning, communications and computer services security, crisis and emergency communication and crisis management plans, disaster recovery plans, and help mitigate threats and vulnerabilities for research investigations or disaster response planning.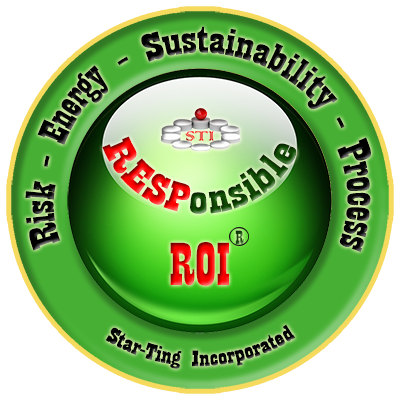 We adhere to the highest ethical standards with our professionals certified and accredited holding professional designations as Certified Protection Professional (CPP®) and certifications as RIMS-CRMP Certified Risk Management Professional; and Certified Management Consultant for advisory services. We offer security management to better safeguard people, assets and public trust. We understand the importance of discharging duties and maintaining compliance. We help build the client's risk portfolio, address regulatory issues, and support the management of key controls within a significant business process.
We coach, mentor and train project teams in security and risk mitigation techniques; delivering training material relevant to the resource category where required.
RECOGNITIONS
Alberta Association for Safety Partnerships
ASIS International certification programs.
The Risk and Insurance Management Society (RIMS), ANSI Accredited ISO/IEC 17024/2012; Compliant with ISO 31000:2018
NRC-IRAP Management Advisory Services (MAS) for CMC-Canada.