RESPONSIBLE RISK MANAGEMENT®
Headquartered in Calgary, AB Star-Ting Incorporated (STI) is a security and risk management consulting firm. We are the only company that quantifies qualitative risk factors. We deliver service-oriented excellence for the sustainable development of assets and resources by assessing security risk areas for our clients.
REAL-WORLD SOLUTIONS
We develop and manage the implementation of Risk Management Plans (safety programs) to identify, analyze, plan, track, evaluate and control project risks on a continuous basis throughout the project life cycle for business and organizational continuity. We drive forward RESPONSIBLE RISK MANAGEMENT® for a comprehensive and critical evaluation of the client's entire security framework and organizational total risk exposure. This results in a deeper science-based report for identifying personnel, technical, physical, and procedural threats and exposing vulnerabilities. We provide recommendations for risk control, allocation and better mitigation for functional response plans.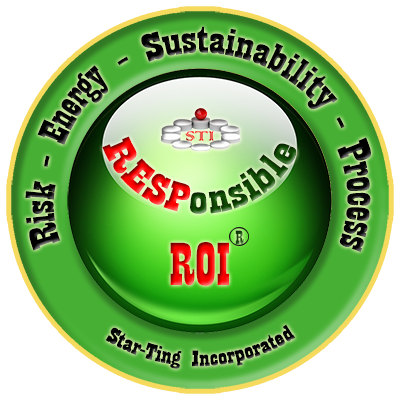 We adhere to the highest ethical standards as certified and accredited as Certified Protection Professional (CPP®); RIMS-CRMP Certified Risk Management Professional; and Certified Management Consultant to support decision makers. We understand the importance of discharging duties, compliance and safeguarding people, assets and public trust. We help build the client's risk portfolio, address regulatory audits, and support the management of key controls within a significant business process.
We coach, mentor and train project teams in risk mitigation techniques; delivering training material relevant to the resource category where required.
RECOGNITIONS
Alberta Association for Safety Partnerships
ASIS International certification programs.
The Risk and Insurance Management Society (RIMS), ANSI Accredited ISO/IEC 17024/2012; Compliant with ISO 31000:2018
NRC-IRAP Management Advisory Services (MAS) for CMC-Canada.