Leadership Team
OUR DIRECTORS drive Responsible Risk Management®. Both are very dedicated to their professions and provide service above the standards of excellence.
LOREEN M. SHERMAN,
MBA, CMC
 – Director and CEO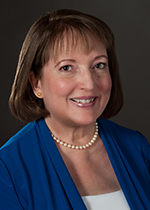 Mrs. Sherman knows risk with over 30 years of management experience. Currently focused on the Canadian Risk Management designation, Sherman is a member of RIMS the Risk Management Society. A certified management consultant with the Canadian Association of Management Consultants; after attaining faculty certification from the Apollo Group where she taught several courses for Meritus University. She earned a Master of Business Administration degree from University of Phoenix; and holds a B.A. degree in the School of Geography and Earth Sciences (formerly Geography and Geology) from McMaster University. Sherman recently applied to APEGA for a professional Geoscientist designation.
Her multidisciplinary approach blending RESPonsible ROI® Decision Analytics (DA) for the management of risk stems from working in several industries including: banking, commercial and residential security, entrepreneurism and digital publishing, as well as the petroleum industry (upstream and downstream sectors). Highlights include liaising with Construction Owner's Association of Alberta in the contract sub-committee on a two-phased approach mandate. As member of the Supply Chain Management Association Editorial Board contributed to the flagship Supply Chain Canada magazine. Collaborated with the preparation of SCMA Giving Back Task Force spend analysis in major purchases. Participant in PTAC Tight Oil and Gas Innovation Network, Water Management Projects Workshops with focus on sustainable production, greenhouse gas and air pollutant emissions. Familiar with EPAP-EVAP. Sherman articulated challenges and identified opportunities for improving process, policies and procedures.
Short-list of completed contracts include: Imperial Oil Resources, SNC Lavalin, Meritus University and West Rock Safety Ltd. Her solid base and ethical leadership continues to produce "best-in-class" risk management solutions and services to each client consult.
Born in Calgary and actively involved in community works for the past 32-years, she is an active member of RIMS, Calgary Petroleum Club; Canadian Energy Executive Association; Canadian Heavy Oil Association; Canadian Society of Exploration Geophysicists; Canadian Society of Petroleum Geologists; Gas Processing Association Canada;
Petroleum History Society; Petroleum Joint Venture Association; Supply Chain Management Association; The Modern Miracle Network and The Canadian Well Logging Society.
Sits on the PCAA McKay Nose-Hill Board and is a voting delegate. Past Secretary for the Petroleum History Association; and past Chair for the Canadian Heavy Oil Sands, Regional and External Relations. Past Ambassador for the Calgary Chamber of Commerce.
Returning speaker for 2016 for World Heavy Oil Congress. Held events at Society Petroleum Engineers (Projects, Facilities and Construction); Progressive Conservative Association of Alberta; ShaleTech Canada; and the Petroleum Technology Alliance of Canada. In 2015, she presented at the World Heavy Oil Congress in Edmonton, and at the GPAC Operations, Maintenance and Safety Conference as well as on the panel discussion on Cathodic Protection: Issues in Oil and Gas Facilities. In 2014, active involvement included Sage Mentor Think Tank for Futurpreneur, Canadian Heavy Oil roundtable, and the GeoConvention Focus.
PAUL W. SHERMAN,
CD.
– Director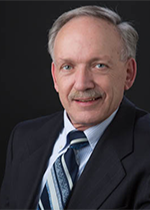 Mr. Sherman has 43 years of industry and military experience in the communications and electronics field. His past 18 years has been spent in the defense industry in development and test of advanced military communications systems. He completed 25 years of military service in the Communications and Electronics Branch in the Canadian Forces. He served in technical capacities on communications, research and training units across Canada on both Air and Land bases in increasingly responsible positions. He honorably retired in 1997 as a Master Warrant Officer from The Canadian Forces School of Communications and Electronics at CFB Kingston, the Home Station. He brings extensive experience and technical expertise to Star-Ting Incorporated.